I have loved history since I was a child, when we did a project on the Tudors at school. It was mind-blowing to the nine-year old me that there was a huge past that no longer exists and I wanted to find out more about it. I knew that one day as a grown-up I'd be doing something to do with history, so at 16 years old, I decided that I would become a history teacher.
I did A Levels in History of Art, Psychology and History and then went on to finish a BA (Hons) History degree at the University of Hull. Then I ran out of funding for my teaching qualification, got a job in sales to pay the bills and student loans and my dreams of working in history slumped on the back burner.

But I didn't lose it completely. I planned days out around historical sites. I researched the history of my village for fun at the weekends. I read historical books and novels and I applied for a dream job as an administrator at a museum to be sent away because they thought I was over-qualified.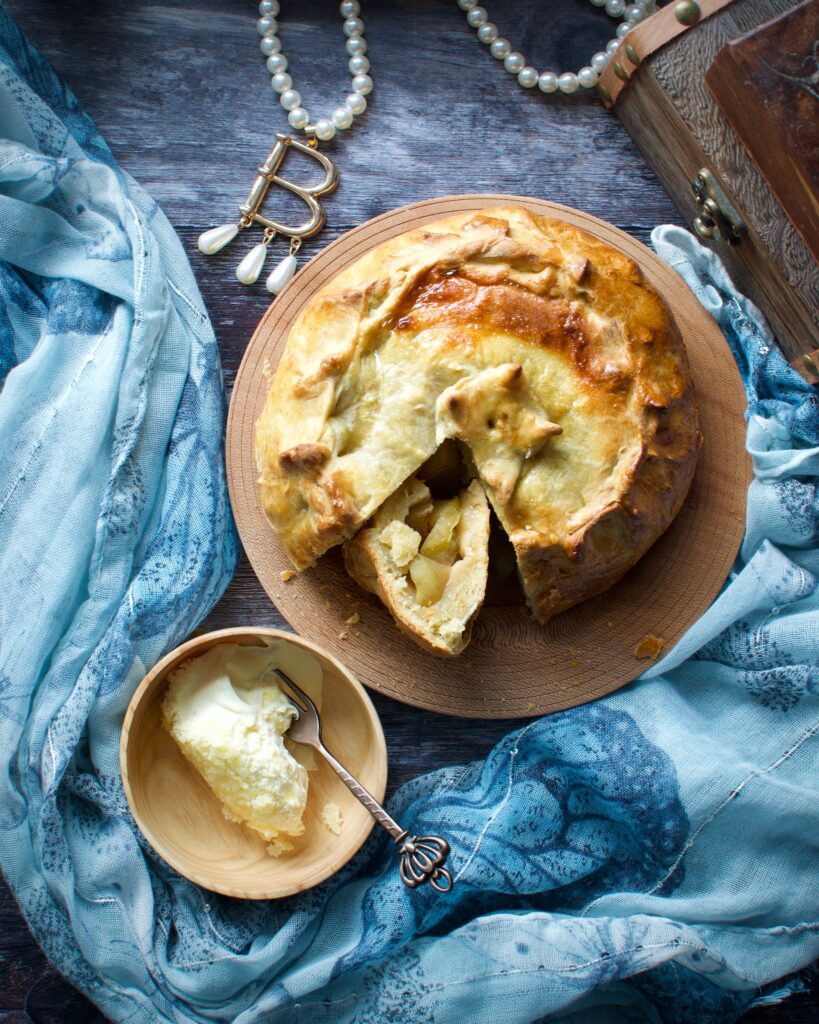 After having my children, I worked from home as a food blogger and writer for the next 10 years, inbetween taking them on day trips to castles, museums and stately homes while they rolled their eyes and asked me when lunchtime was.

And then one day, I mentioned to a friend that I loved history. She went home and emailed me a link to an eighteenth-century cookbook that she'd found online. I started to experiment, using the skills I'd learned in food writing, styling and photography and began to recreate these recipes that had been lost for so many years. The sixteenth-century A Newe Proper Boke of Cokery was my new night-time read. I decided to start my blog Love British History, to deliver my findings to a new audience who loved history (and hopefully food) as much as I did. It also became my place to research, question and debate some of the topics from other parts of history I'd loved looking at in all the years before.
I have found so many new friendships and so much support with my new-found history friends through the blog, and it's awakened my love for history in a huge way. There aren't many history bloggers sharing modern ways of cooking old recipes, and I really enjoy catering for that niche, as well as learning social and political history from other bloggers and sharing what I've learned, too.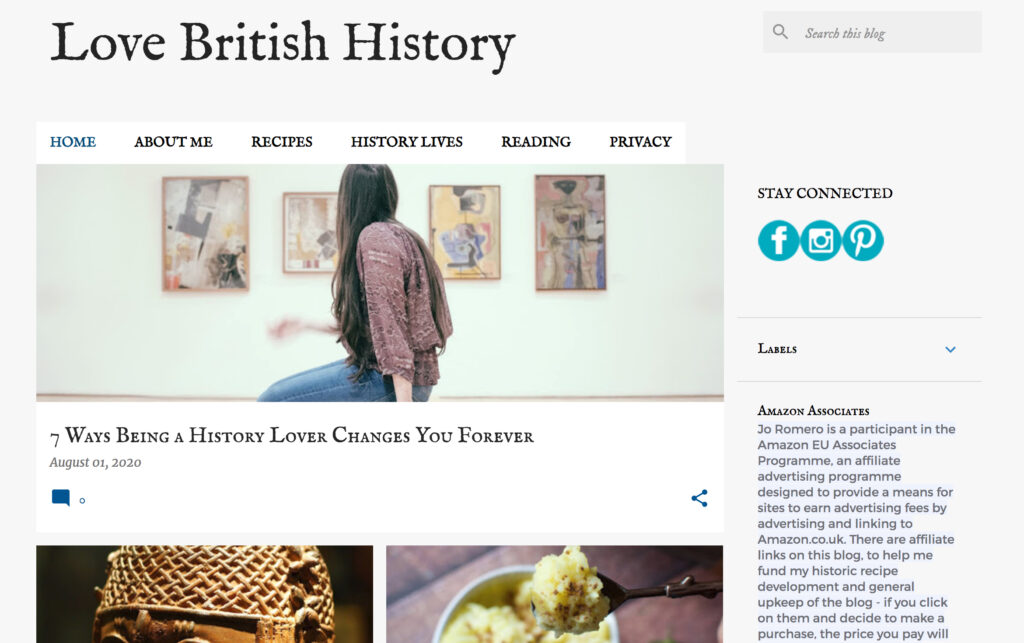 Connect with Jo Romero
Visit Love British History or find her on Facebook and Instagram
Want to share why you started your history blog?
I'd love to let everyone know the inspiration and story of how you started your history blog. If you'd love it too get in touch.
Further resources – blog marketing