Have you ever thought about making money history blogging?
Perhaps you already are and are looking to scale? Or, perhaps you don't know where to start but you'd like to? If either of these sounds like you then you'll love my 100% FREE resource '15 Smart Ways to Make Money History Blogging.'
You'll get exclusive access to where I walk you through my five principles for underpinning monetising success and introduce you to 15 ideas you can use right now to start making money (or monetising to use the jargon) your fabulous blog.
Plus, to help you take the next step I've added a free workbook download.
The workbook covers each idea for making money from your history blog so you can explore which one suits you and the time you have.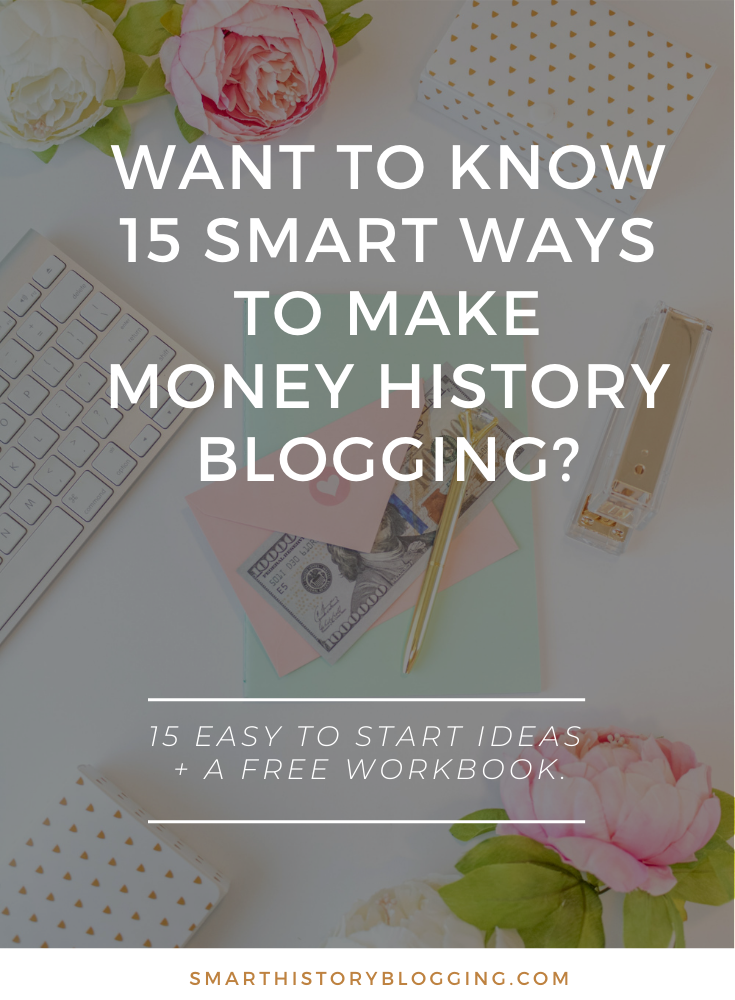 Now, if you've still got doubts about whether it's possible to make money history blogging, I want you to know three things:
There are riches in the niches my friend. Does it take effort? Yes. But, if you think there's no money to be made from blogging, you're wrong.
You don't need thousands of followers or hits and you don't have to wait to hit a perfect number or point to start making money.
If your dream is to turn your history blog into a business it is totally possible. So start today. Because taking even small action steps creates momentum and opportunities.
Ready? Come on, let's do this. Got a question? Get in touch.