I'm Elizabeth Hill-Scott.
There shouldn't be barriers to anyone sharing their love of history. My job is to help you cut through the noise to grow your blog and business in a way that is productive but never feels like work.
You'll find me sharing my best blogging knowledge, as well as helping you grow your reach, promote and monetise. I'm here to guide, teach, listen and connect with whatever aspect of history lights you up.. Let's get started.

So, just how did a love of history from childhood shape my life and lead me to helping people like you create and grow amazing history blogs?
Writing, researching even just looking at glorious historical images light me up. Always have done. I remember the first time I saw an English castle in Orford, Suffolk, on a primary school trip. I was transfixed. When I was seven, I wrote a book about a little girl who travelled back in time when she bit into 'The Magic Apple'. History found me, and that passion has shaped my education, travel, and career decisions ever since.
I find it difficult to understand my passion for history sometimes. Do you? 
Let's face it, a lot of history is gruesome, power-mad, or tragic, but I like to think hope, empathy and triumph are there in abundance too. 
What I do know is it's an intrinsic part of who I am, whether Egyptian Pharaohs or The Tudors and when I'm not around it in some way, something feels missing. 
In 2019, I realised I could help serve the wonderful history community and enable more people to share their love of history. I could do this, not just by writing about it (which is still a passion), but by helping as many history lovers as I can start, nurture, and sustain their history blogs. 
I knew I could teach the knowledge and skills I'd gained in over 15 years working in senior government communications roles, developing and marketing sites and blogging about British history and politics. 
So, whether it's the antidote to the 'pay the bills' day job, a focus when studies have finished or a place just for you when the kids are asleep, I want to show you the easiest, most productive and least stressful ways of doing it all.   
I believe today, writing and engaging in our passions is more important than ever. If you've ever wanted to start a history blog but don't know how or you have one but it's becoming a job, not a joy, then welcome, this is the place for you.
"Smart History Blogging exists to help everyone out there who loves history save time navigating the world of blogging, social media marketing, monetising and all that techie stuff!"
 All my content is to add value and save you time on your amazing blogging journey. If you don't want to miss a thing, sign up for free updates by entering your name and email address below. (+ I'll send you more super-useful blogging resources) 
The History Creatives Hub ​
Enjoy and connect with bloggers, podcasters, authors, YouTubers and more from our super-talented history community. Just found this? Well, you're invited to join and promote your history-inspired creations too of course!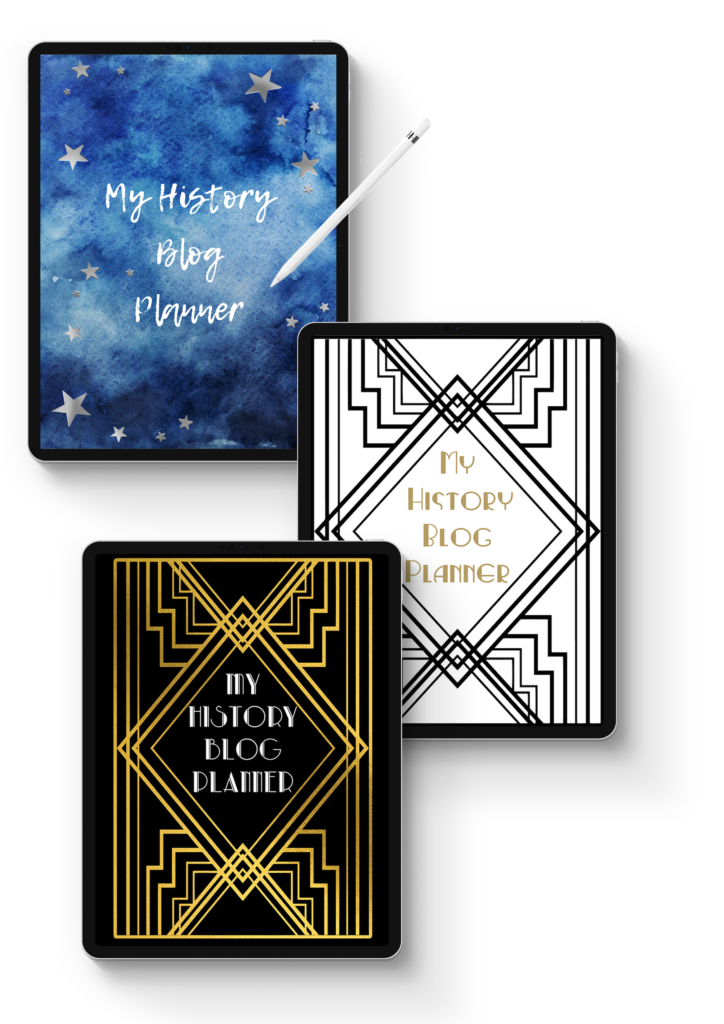 Discover My Ultimate History Blogging Planners​
My planner packages are packed with templates and actionable tips you can bring to your new or existing history blog instantly. They are 45 pages, with multiple front cover designs. Plus, extras like 12 month inserts motivational device wallpaper, stickers, printable bookmarks and a 19 page blogging guide. They're delivered to your inbox in minutes.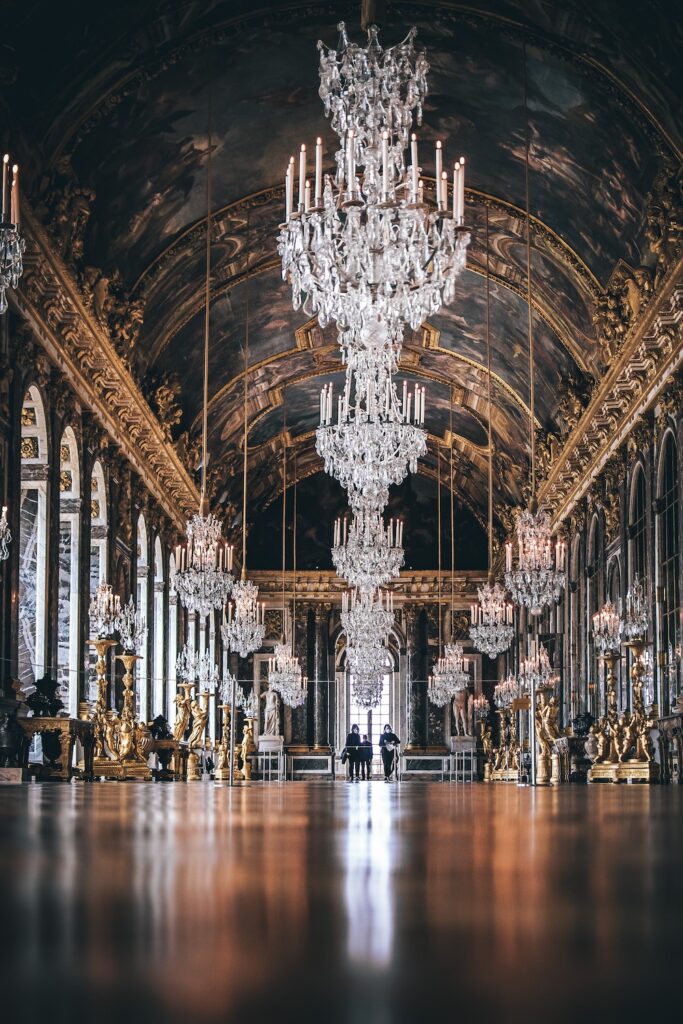 History Blogging: 35 ideas for blog posts
Whether you're a beginner or have been history blogging forever coming up with ideas for blog posts is a constant issue. Do any of these sound like you? 
You have stacks of ideas (but no time)? You get overwhelmed researching a topic you love and struggle to create the actual blog post, which then drifts? You're bouncing week to week writing blog post ideas that are just well okay? or perhaps you're losing faith and need to add some variety and sparkle to your editorial calendar.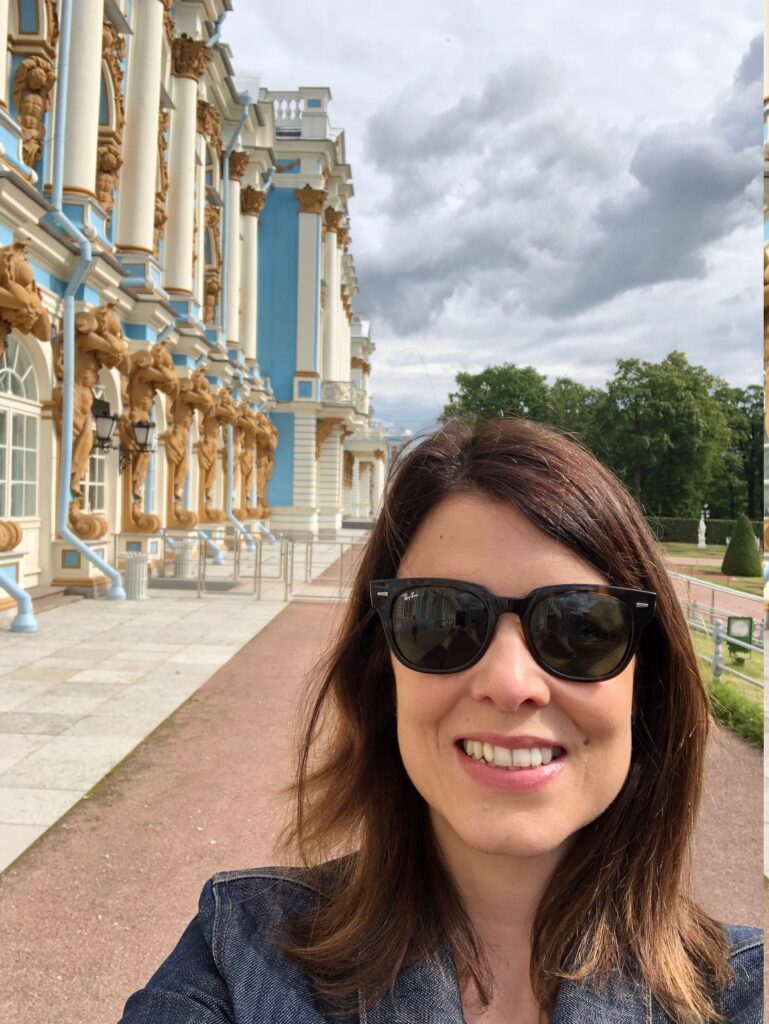 I'm Elizabeth Hill-Scott.
A life-long history fan since I saw my first English castle on a school trip. I'm using my experience in blogging, marketing and communications to teach you how to grow a fabulous history blog and business.