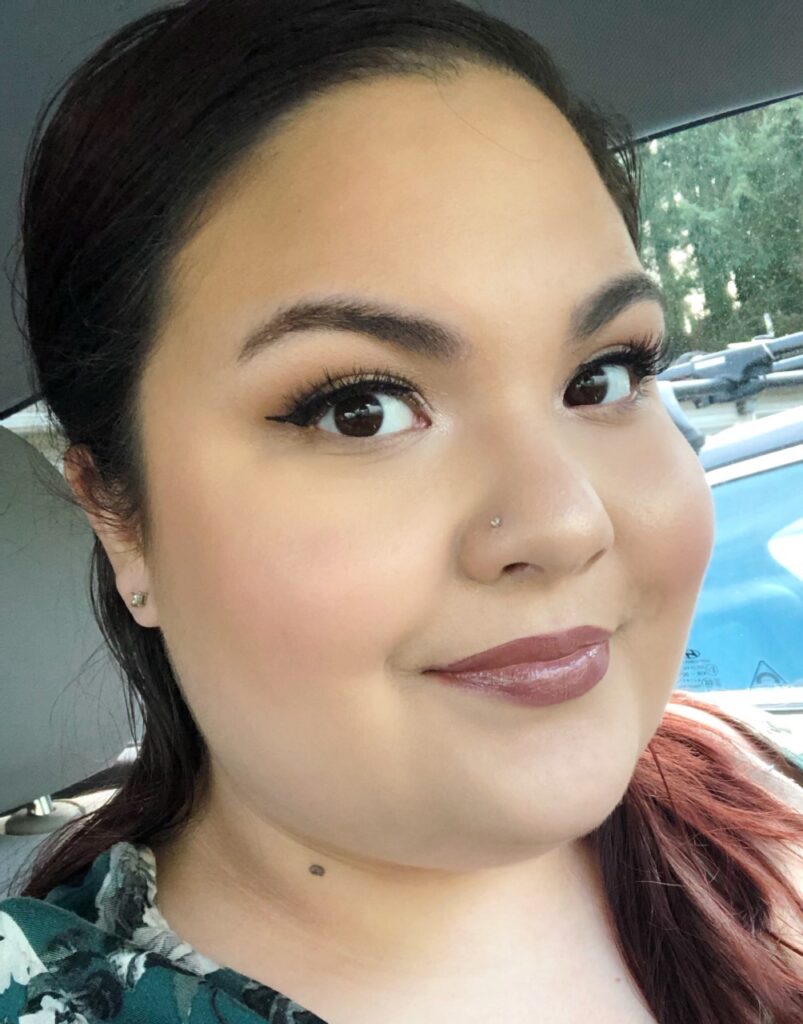 Podcasts have truly exploded over the last few years. They allow history bloggers to extend the love of their topic into audio and signpost listeners to the great stuff in their blog. So, if you're considering one, and want to start a podcast for free, read on to discover how Analisa's podcast Accessible Art History went from idea to upload.
"Hello, my name is Analisa and I am the founder of Accessible Art History. In June 2020, I launched a podcast called 'Accessible Art History: The Podcast'.
I've always loved this platform and wanted to host one, but honestly wasn't sure where to start. Because my brand is all about bringing the study of art history to everyone, a podcast seemed like the logical next step."
Choosing a Podcast Platform
"That's when I discovered Anchor. I heard about it from the lovely ladies of the Hashtag History podcast. After doing some research, I knew it was the perfect way for me to finally launch my podcast.
Anchor believes that everyone should have the tools to make their own content, so their service is free to use! (which is amazing for someone like me who's content is a passion project). In addition, they offer sponsorship options with no minimum listenership required! Finally, Anchor is user friendly and they take care of the hard stuff, like scheduling and distributing to the major audio platforms."
Planning and Recording My Podcast
"Before I recorded my first podcast, there was a bit of planning that I had to do. I knew I was going to be the only speaker, so I had to figure out how to make it sound engaging and not dry or boring. So, I listened to other podcasts for inspiration. I also had to make sure that I had a place to list sources and show images, since art history is a visual medium, while podcasts are auditory. That part was pretty easy because I've had a website/blog since I started Accessible Art History. Once I had these things in place, it was time to start!
Personally, recording the podcast didn't feel too out of the ordinary. I used the same app and methods for recording the voiceovers for my YouTube channel.
The first episode I recorded, besides the trailer, was about the Venus of Willendorf. I was a bit ambitious and planned out the first 10 seasons of the podcast! I know it seems a bit crazy, but I wanted the first theme to be "50 Objects that Shaped Western Art History". So, I divided the 50 into 10 different time periods. Each season will cover five objects."
Uploading My First Podcast
"Despite recording not feeling too different, uploading my first podcast was a whole other ball game!
Creating and uploading my episode was easy, but I was still nervous. Would people like it? Expanding my content and making my dream come true is so important to me, but I still wanted people to like what I was putting out. Thankfully, I got some great feedback and I'm looking forward to releasing more episodes every Monday.
After I finish the "50 Objects" series, I plan on expanding to include interviews with artists, other podcasters, and art historians, listener chosen content, history, mysteries, etc. Those are just some of my ideas and I can't wait to see what the future holds!"
How Analisa put Accessible Art History: The Podcast together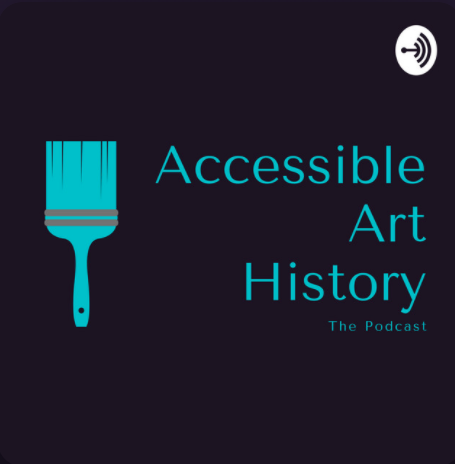 "For recording the podcast, I don't use anything too fancy. I downloaded a free app called Voice Recorder from the Apple App Store. (The icon looks like an old school tape player) It is easy to use, plus connects to Dropbox so I can easily upload the files.
I use the headphones that came with my iPhone because they have a built-in microphone. The sound quality is decent and the combination is familiar and easy to use. This goes to show that you don't need a ton of fancy equipment to make your podcasting dreams come true!"
Start a Podcast for Free with Anchor
I've signed up to Anchor and it looks incredibly simple and attractive to use (I am not being sponsored by Anchor).
Anchor describes itself as an all-in-one platform where you can create, distribute, and monetize from any device your podcast for free. Here are some key features: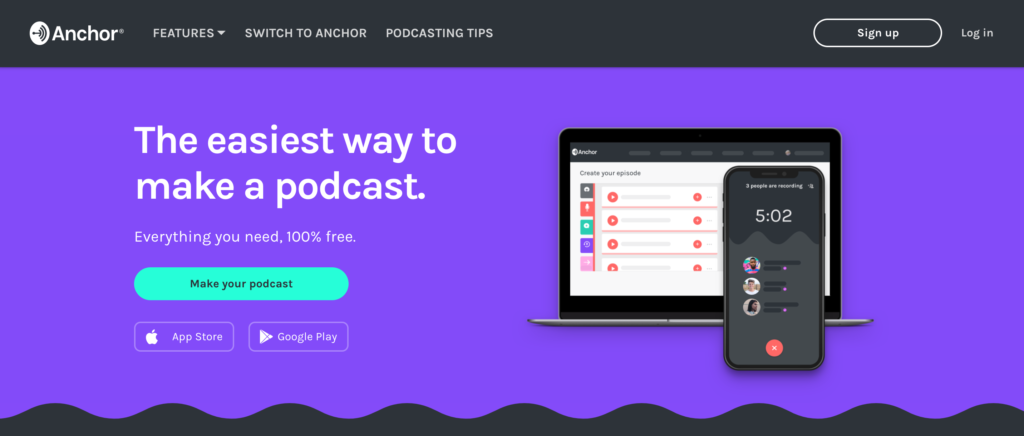 Unlimited free hosting as they don't believe in charging creators to make or store their content.
No storage limits
No trial period and they don't take any sort of payment at any time
One-click distribution service to a whole range of podcast platforms including Spotify, which is pretty cool
They match you to brands who are interested in sponsoring your podcast who can decide to work with or not. All sponsorships ads are read by you, so you can blend them seamlessly into your show. You then get paid when people listen.
A 'Listener support' button where listeners can sign-up to make a monthly donation to your podcast.
IMPORTANT: At the time of writing monetising through brand sponsorship was only available to people living in the United States with Anchor planning to expand soon but no timescale.
Further Resources – Blog Marketing